Why easyQROPS?
> Home
> Why easyQROPS?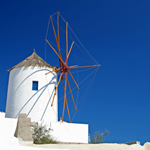 With a wealth of experience in all matters relating to QROPS pensions, international pension and offshore pension details, we believe that, at easyQROPS International, we are in the best position to provide you with the most effective financial solution for the transfer of your pension to a QROPS because:
We have a special working relationship with and are well repected by most of the major QROPS pensions providers.
We only work with QROPS providers who are very well established financially, have strong Institutional backing from respected organisations and who have a great track record in terms of administration and communication with us, experience counts.
We comply fully with all local and UK regulations in all pension matters, including, international pension and offshore pension matters.
We deal with most companies enabling us to seek out the most tax efficient solution for your QROPS. The tax benefits can be quite significant through an offshore pension so we want the best for you.
We offer you the choice, we'll show you what we can offer and make recommendations to you but ultimately, the choice is yours.
We are always up front; keeping you fully informed, so that you know what progress is being made and what is happening all the way to your pension transfer and beyond.
Fast, efficient that's how we keep it, whilst still ensuring professionalism and discretion without ever compromising your security.
We know how important your pension, whether it is a UK pension an offshore pension or an international pension, is to you, let's face it you've been working all your life to enjoy the benefits; we'd like to show you how much better those benefits can be by simply transferring to a QROPS pension. It may sound too good to be true but let us show you the figures, you'll be amazed, call us for a free, no obligation assessment and you could be reaping the benefits in no time.


News Alerts
Please register below to receive
the latest QROPS updates